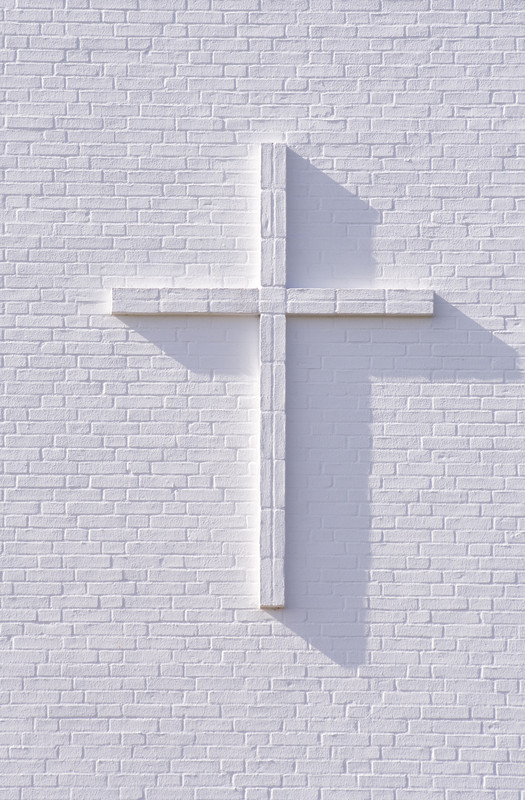 Articles of Faith
1.  We worship One True God who is omniscient, omnipotent and omnipresent.  This same One True Godhead comprises three Persons; the Father, Son and Holy Ghost, same in substance, equal in power and glory.
2.  We believe that God created man sinless and in His own image.  Man fell from this perfect and harmonious state by transgressing God's command and as a result of this trespass sin entered into both the world and all of mankind.  The sinful state of man has since been perpetuated in all people and blood lineages throughout human history whereby all of mankind has fallen short of the Glory of God thereby deserving God's wrath. 
3. Jesus is the Word of God who came in the flesh to mankind.  Jesus was begotten of the Holy Spirit and born of a virgin.  Jesus is fully God and fully man.  Jesus lived a sinless life under the Mosiac Law. 
4. While Christ Jesus hung on Calvary's Cross, every human's past, present and future sins were nailed to the Cross with Him.  At that time God's divine wrath came against every sin thereby making Christ's sacrificial death both the propitiation and atonement of our sins. 
5. By way of God's grace through faith in Christ Jesus we are reconciled to a Holy God.  There is no other possible way.  Those who receive in faith Christ Jesus as their personal Savior and Redeemer receive the gift of the indwelling Holy Spirit as well as the blessed assurance of spending eternity with their loving God.  This precious salvation makes us a new creation in Christ.  We also believe that those who reject Christ Jesus will be eternally separated from God and will remain under a curse of damnation into eternity. 
6.  We believe in Christ's bodily resurrection and His subsequent ascension into heaven and that He currently intercedes as our High Priest on behalf of all believers.
7. We believe that all born-again believers living under God's grace drink from the same Spirit despite their background, nationality, spoken language, skin color, lineage, or age whereby we are called to unity and a common witness in Christ Jesus as brothers and sisters in Christ.
8.  We believe that our Lord Christ Jesus is the Head of the universal Body of Christ.  All members must submit to His authority alone.  Church leaders are important to the church's daily life but they are never the head of the church.  Therefore, leaders must continually submit their decisions, answers, responses and plans to the authority of Christ Jesus whereby His kingdom, not mankind's, is built here on earth.  This same mandate applies to Oath of God Ministry as a prayer, repentance and healing ministry.